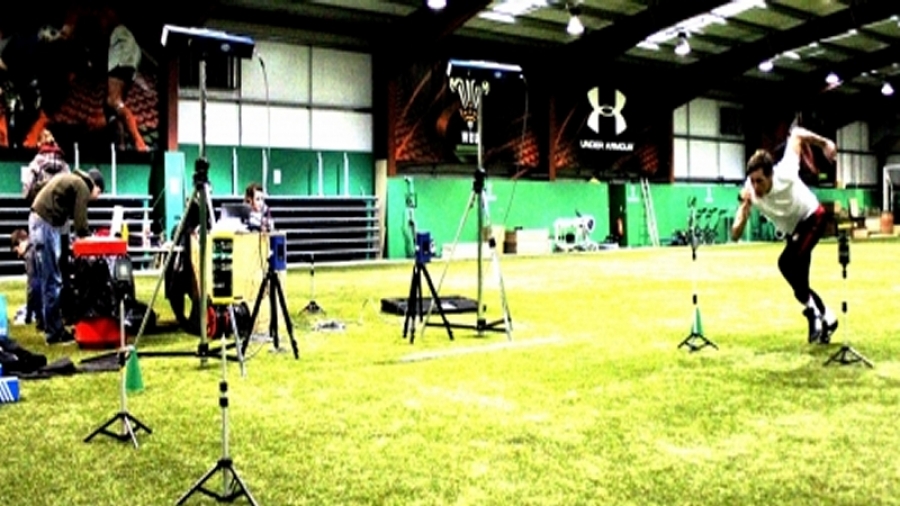 The Cardiff School of Sport (Cardiff Metropolitan University) is the largest provider of undergraduate and postgraduate sport-related degrees in UK.
The Sport Biomechanics group within Cardiff School of Sport is based at the extensive National Indoor Athletic Centre. It is the perfect example of the versatility of Codamotion systems: multisport research in a large configurable sports hall, as well as outdoor research on surrounding playing fields, and programmes with outside sporting bodies where systems are trasnported and set up in new venues on a regular basis.
The group has a 4 CX1 unit Codamotion system which is used in the analysis of sports movements, plus a 2 CXS unit CodaSport system for use in its outdoor applications. Areas of study include gymnastics, athletics, football, and basic jumping and landing skills.
Throughout its sixty year history, the Cardiff School of Sport has built an international reputation for the quality of its academic, professional, research and extra-curricular work.
The research team is part of a number of large multi-centre projects, developing wired and wireless technologies for improving athlete performance and, within this programme, have used their Codamotion system to study a range of sprinting activities including starting and maximum velocity running. The growth in terms of Cardiff's sports facilities has assisted in ranking the university consistently within the top three UK universities for sport.